Hazard Creative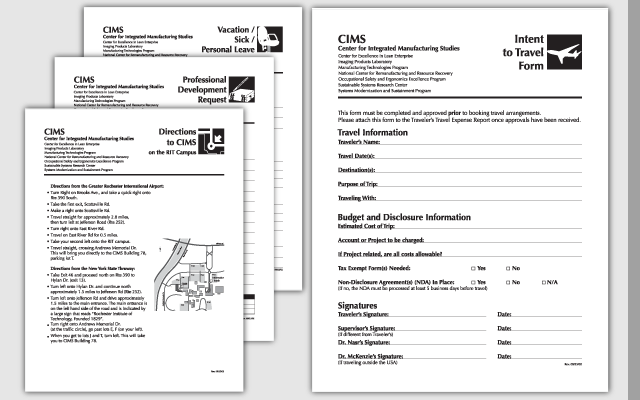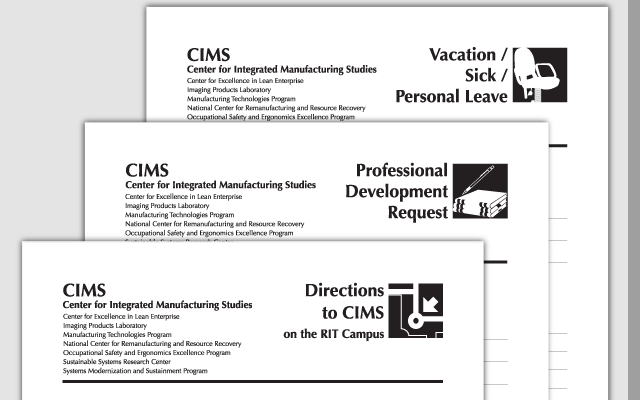 Form Design
Center for Integrated Manufacturing Studies at Rochester Institute of Technology
Problem
Forms used internally at CIMS were difficult to understand. Many errors were made by employees when filling them out, requiring follow-up corrections.
Solution
The entire set of forms were redesigned with a focus on clarity. The forms are displayed in a rack where only the top portion is shown, so a symbol set was designed for quick visual recognition of each. This provided a sharp reduction in errors when completing forms.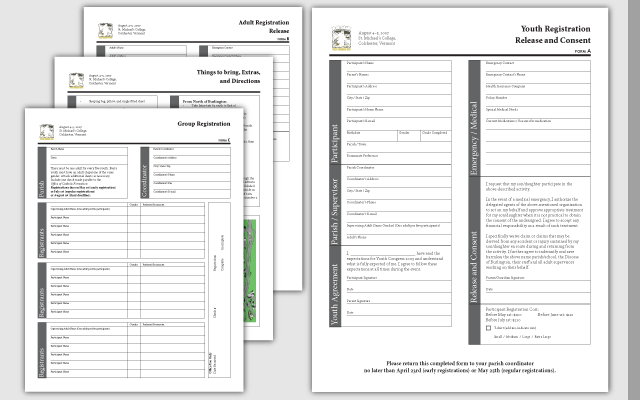 Form Design
Diocese of Burlington, Vermont
Problem
Registration forms for the Youth Congress event were complicated and difficult to fill out, resulting in errors which required the office to correct and make calls to obtain missing information. Forms were also lacking important information fields.
Solution
Simplified forms were designed with clear instructions on what was needed. A strongly improved structure and revised taxonomy removed doubt about where and how to fill out the information. This also allowed for the additional information to be added to the forms, creating a complete package. This reduced confusion about the event and office time needed to process forms.